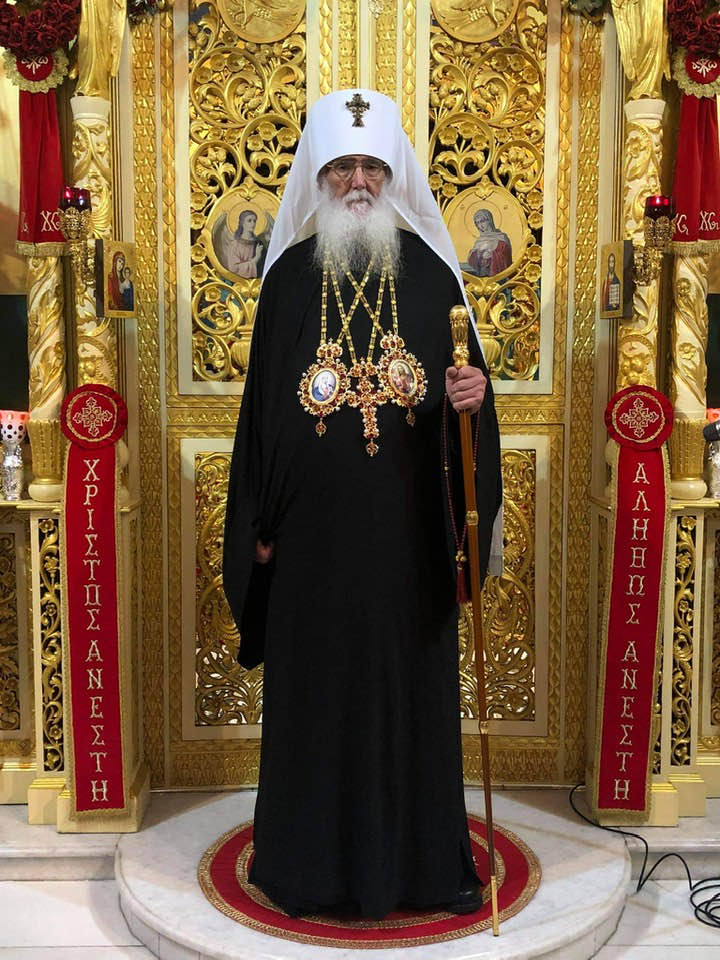 On the Saturday before the Feast of the Holy Myrrhbearers, the Holy Synod met for the purpose of electing a new Metropolitan following the repose of our Father Met. Angelos of Avlona and the recent deaths of Abp. Porfyrios, Bp. Gabriel and Bp. Avacum.
The synodal meeting was chaired by Met. Seraphim of Moscow at the invitation of the bishops present. The surviving Greek bishops were joined by Bp. Irineos from the United States and Bp. Seraphim from Germany. The other bishops were unable to travel due to the COVID restrictions but had each given their proxies prior to the meeting.
After prayer and discussion, the Holy Synod elected Bp. Cherubim of Vithynia to the presidency of the Holy Synod. He was elevated to Metropolitan at the Divine Liturgy for the Sunday of the Holy Myrrhbearers. In addition, the Synod elected Archimandrite Agathangelos as Vicar Bishop of Euchaiton. He was consecrated at the liturgy that same day.