News
Bishop Irineos will again visit the mission on St. Simons Island, Georgia to serve Vespers and Liturgy.  The services will be held on February 10 and 11.  Details will be posted shortly.
On November 19, 2017 (November 6 OS), the Feast of Sainted Paul the Confessor, Bishop of Constantinople, Fr. Irineos was consecrated as the Titular Bishop of Illyricum, and assigned as the Vicar Bishop of Metropolitan Angelos for North America.  The decision …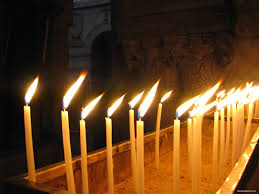 Fr. Irineos will be traveling to St. Simons Island on August 26 and 27 to serve Vespers and Divine Liturgy. We invite both Orthodox and non-Orthodox Christians who seek the unchanging Church, free from modernism and compromise. Join us for …
On the Feast of the Synaxis of the Holy Prophet, Forerunner and Baptist John, Archimandrite Irineos traveled to St. Simon's Island, Georgia and baptized two new servants of God, Simon and Sava for the North American Mission. The following morning, …
Following the Divine Liturgy for the Feast of the Theophany of our Lord, Fr. Irineos and the lay readers performed a blessing on Clear Creek in Williamson County, Texas. The creek flows into the San Gabriel River, which feeds the …
With the ordination of Fr. Irineos to serve the mission of St. Andrew the First Called Apostle, the oversight of the North American Mission has been transferred directly to Met. Angelos, President of the Holy Synod.  The is no current …
On the Feast of St. Nektarios 2015, Metropolitan Angelos ordained Father Irineos, formerly Subdeacon Makarios, as a priest in the Holy Orthodox Church.  Fr. Irineos continues his assignment at St. Andrew Orthodox Mission in Liberty Hill, Texas.